Okay so I haven't posted previous 2 weigh ins.
Guys - I've been doing so bad lol. I just been in a super lazy, hungry ass mood. I dunno what got over me but I'm starting over again. Unfortunately I gained weight - currently 197 roughly.
So bad.
Last week I started my time of the month and so I retained a lot of water and bloat and me not drinking my water, I know half my gain is basically that... water retention. Gotta get back to chugging that H20 down. Hmm.
Anyways, I'm back on it again.
I recently bought Wii Active for my console to try at home when I'm too lazy to go work outdoors.
I've only done it once and holy shit did it work my ass out.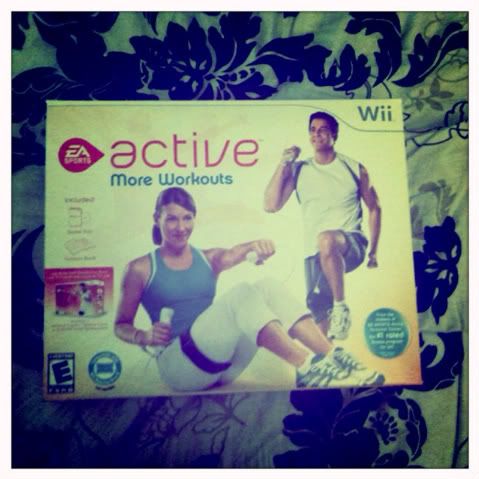 It was decent in terms of workout. I actually hated a lot of the workouts using the band and I'm not a fan of sit ups. So I stuck to running, sprints and kickboxing. You can customize the workouts to what sport/activity you want to do. How long and how often which is really neat. Then there is the 6-week challange... meh, lol. I rather do what I like but it's a cool feature for those working up to a challenge.
Anyways, how is everyone else doing so far?